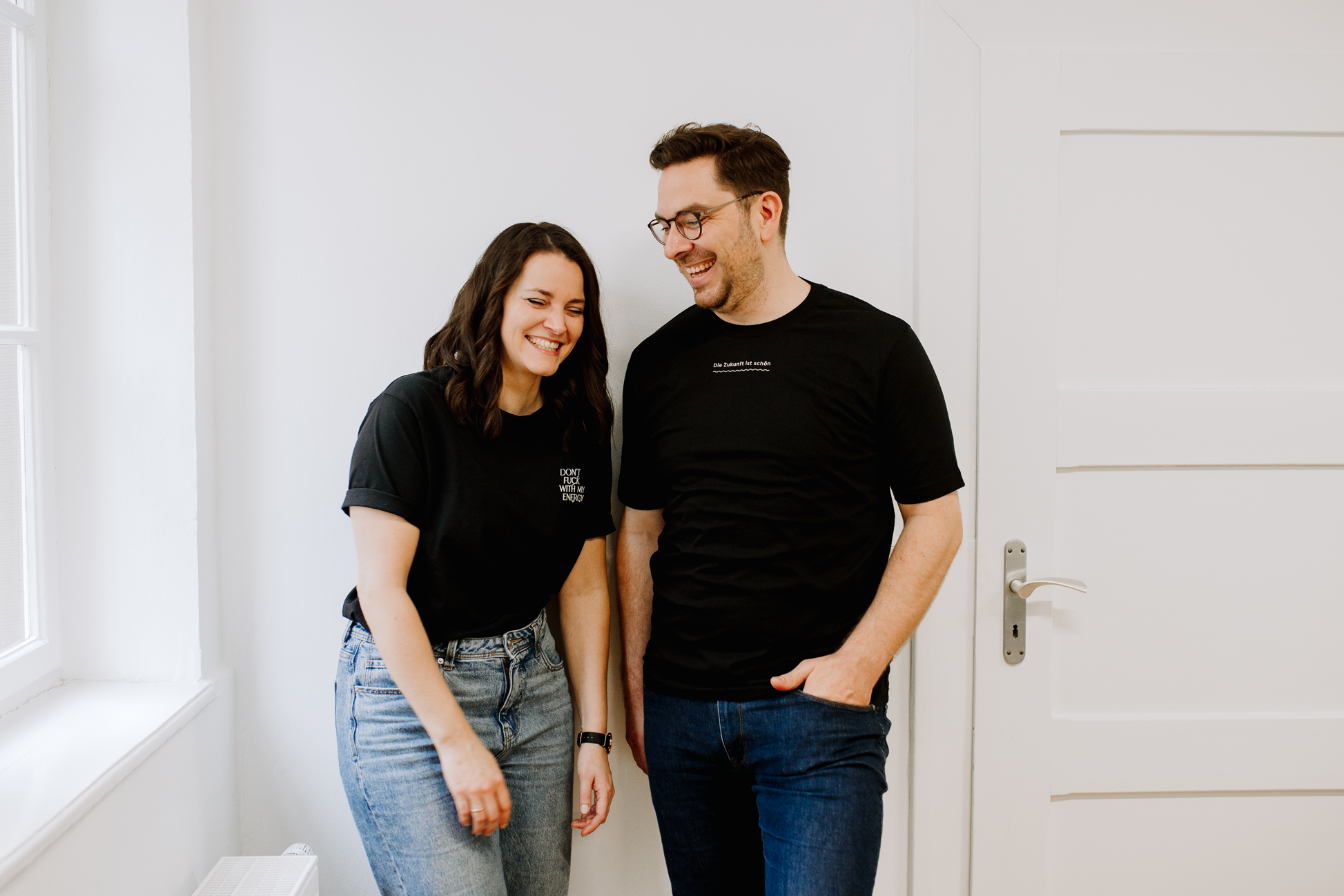 We are Hanna and Nils and the heads behind the label Studio Schön®. We founded Studio Schön® as a long-standing heart project in January 2020. Our creative studio is located in the courtyard of a listed building complex in Trier and is the source of inspiration and above all the place of creation of our collections.

We had our own design label in mind years before we founded it. Develop your own products, beautiful, aesthetic accessories, textiles, posters or cards. We wanted to focus and develop our shared passion for the beautiful things in life even more. That was always our wish, which we have fulfilled and realized with the start of our own design label. Studio Schön® stands for handmade design, high product quality, attention to detail and diversity. With us, every purse gets a part of Studio Schön®. We want to make the world a little more beautiful - that is our claim and our daily mission.

In addition to operating the online shop and selling your own design products, Studio Schön® is a value-based creative studio for brand development and brand management. Based in Trier, on the beautiful Mosel, we work across Europe for companies, brands, products and people in the field of strategy and design and also develop brands and designs for others. Our most important values in daily handling are Honesty, Appreciation, Passion & Friendship. We aspire to make the world a little more beautiful. That's why we create beautiful brands, beautiful products and beautiful moments.

BEAUTIFUL WITH STUDIO SCHÖN®.
Partners & Founders
Nils Teuber
"I am Managing Partner and at Studio Schön® Shop I am responsible for the management, the entire commercial area as well as sales, marketing & PR. I am a trained merchant for marketing communication and a graduate business administrator as well as a certified systemic coach & change manager. Together with my partner Hanna I develop new product ideas and can also live out my creative side here. For me, Studio Schön® is a project close to my heart and an absolute passion - finally making the world out there a little more beautiful with my own brand and my own products."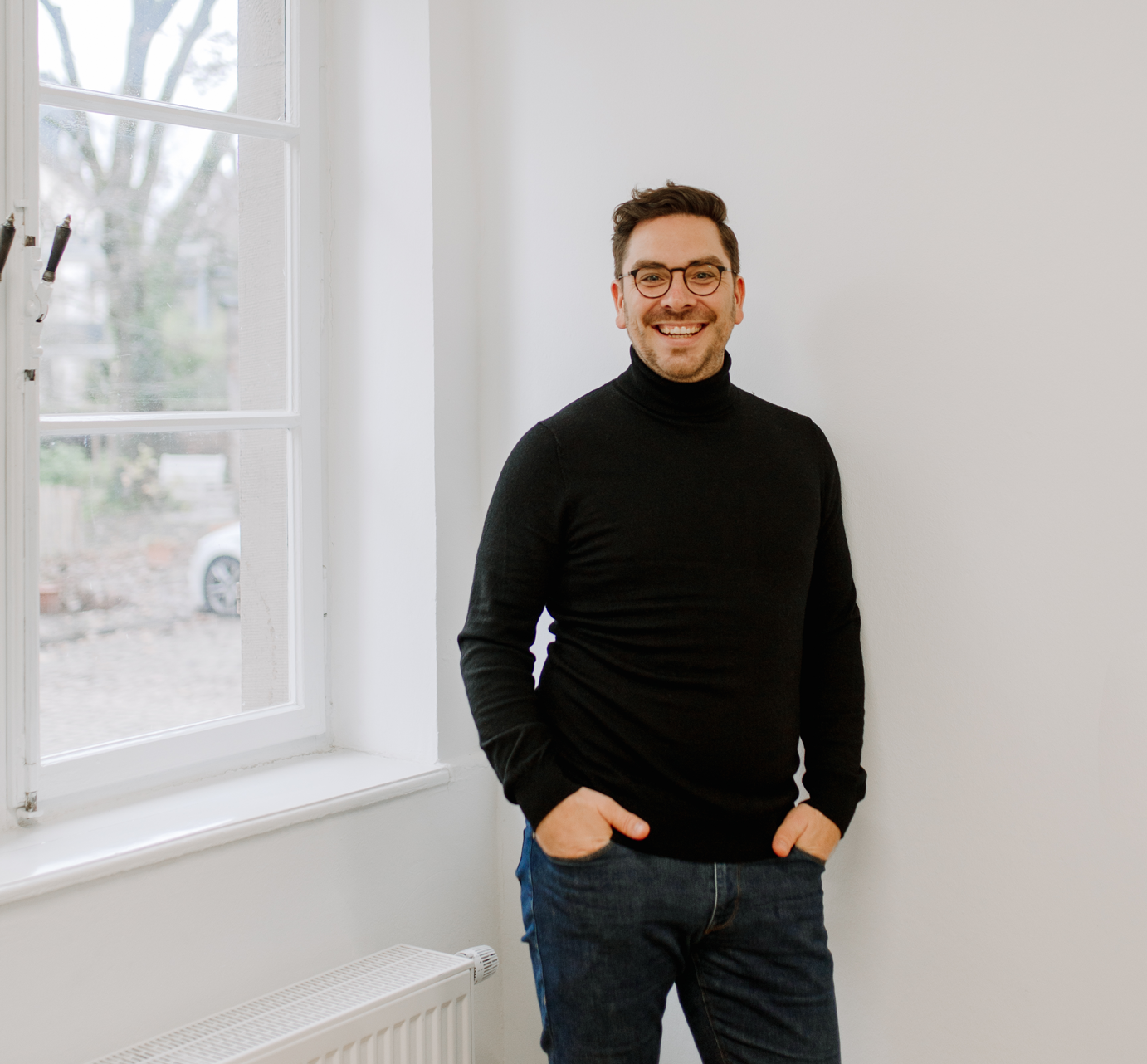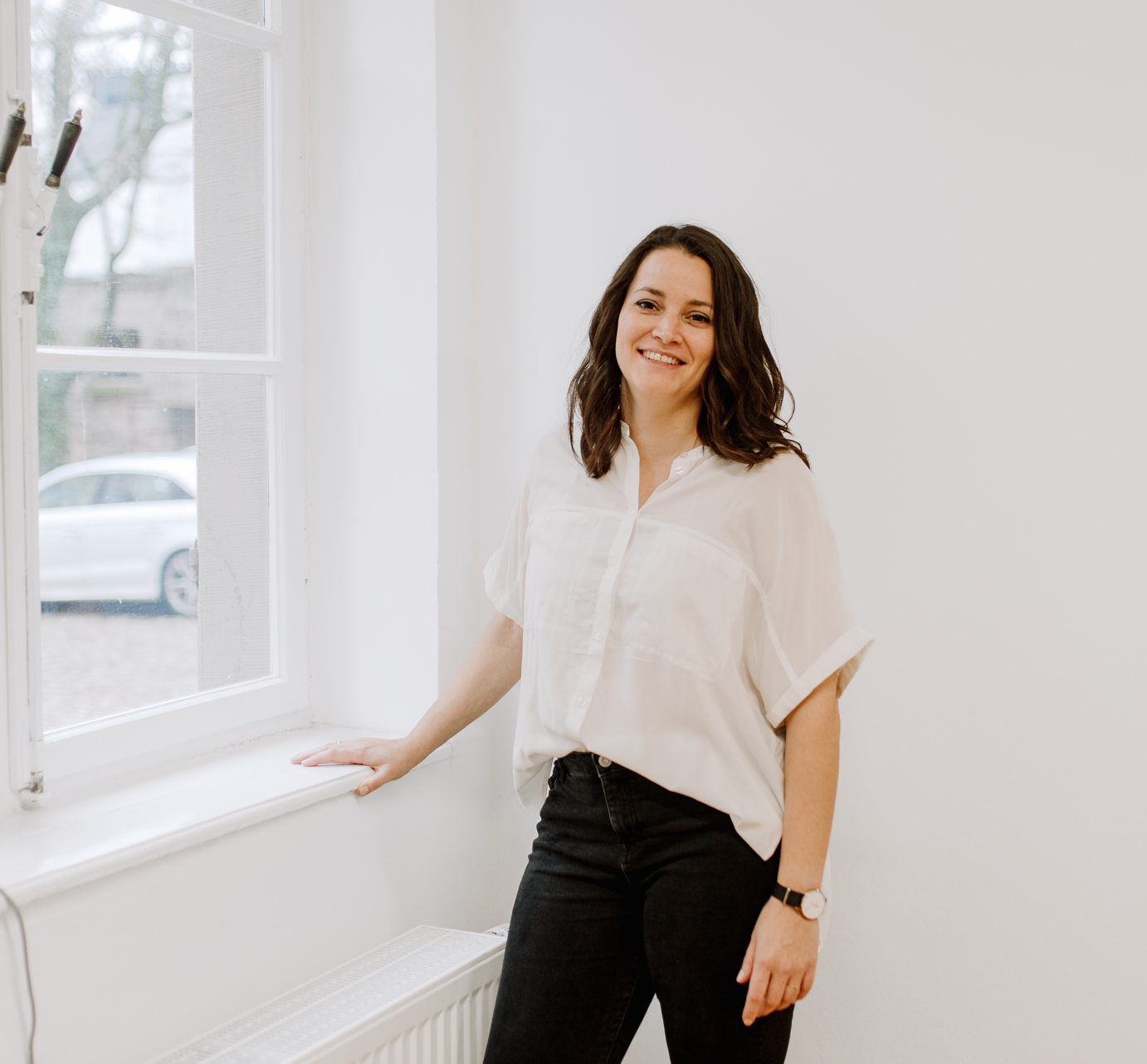 Partner & Founder
Hanna Teuber
"I am a partner at Studio Schön® Shop and responsible for the areas of product design, product development and social media marketing & PR. I studied communication design and, as a designer, concept developer and copywriter, I am responsible for everything visual with passion. In addition to my creative work, I am a trained yoga teacher . It's good for body, mind and soul. With our shop I'm fulfilling my long-awaited dream of making other people happy with my own ideas."
We do not sell any third-party brands, but only develop and sell our own creations. Our products are conceived and designed in our studio in Trier. In production and manufacture, we rely on European and primarily German partners. It is very important to us that we also work with honest and passionate partners in the manufacture of our design objects and products. The best possible quality and careful production is very important to us. As with all things, this is always a process and we are constantly working to achieve the best possible result for you and for us.

With us you get your sustainable textiles made of organic cotton, high-quality print products and paper products made of great papers, porcelain produced in Germany and everything – of course – always from our feather with our design handwriting. Design made in Germany & in Trier. Simply beautiful products for you and your loved ones.

TEXTILIA – PRINTS & POSTER – ARTICLES – ACCESSOIRES – PAPETERIE – INTERIOR – CHILDREN
You have an interior or design shop in Europe and want to sell our products? You want to become Reseller and distributor of Studio Schön®? Very much. As a reseller we have exclusive dealer discounts for you & your shop. Talk to us.

Please send us an email shop(at)studioschoenen.de
Project work with Studio Schön
If you want to work with Studio Schön® in the area of Strategy & Design and have an interest in commissioning the creative studio for your company, brand or product, please write to the responsible managing partner Nils Teuber an email to nils(at)studioschoen.de.

Further impressions of the work for customers in the field of brand development and brand management can be found on our B2B website www.studioschoen.de.